toolwielder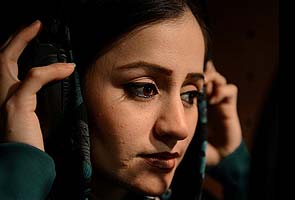 Kabul: Sporting a long leather coat and western jeans under a headscarf, Soosan Feroz looks like many modern women in Kabul.
But she is a surprising new phenomenon in this conservative Islamic country — the nation's first female rapper.
Her lyrics though are not unfamiliar for many of her fellow countrywomen – she raps of rape, abuse and atrocities that Afghan women have endured during decades of war in a country gripped by poverty.
"My raps are about the sufferings of women in my country, the pains of the war that we have endured and the atrocities of the war," Feroz told AFP in an interview in the office of a local company that is helping her record her first album, between local performances including at the US embassy in Kabul.
Like most fellow Afghans, the 23-year-old says her life is filled with bitterness – memories of war, bombing and…
View original post 625 more words